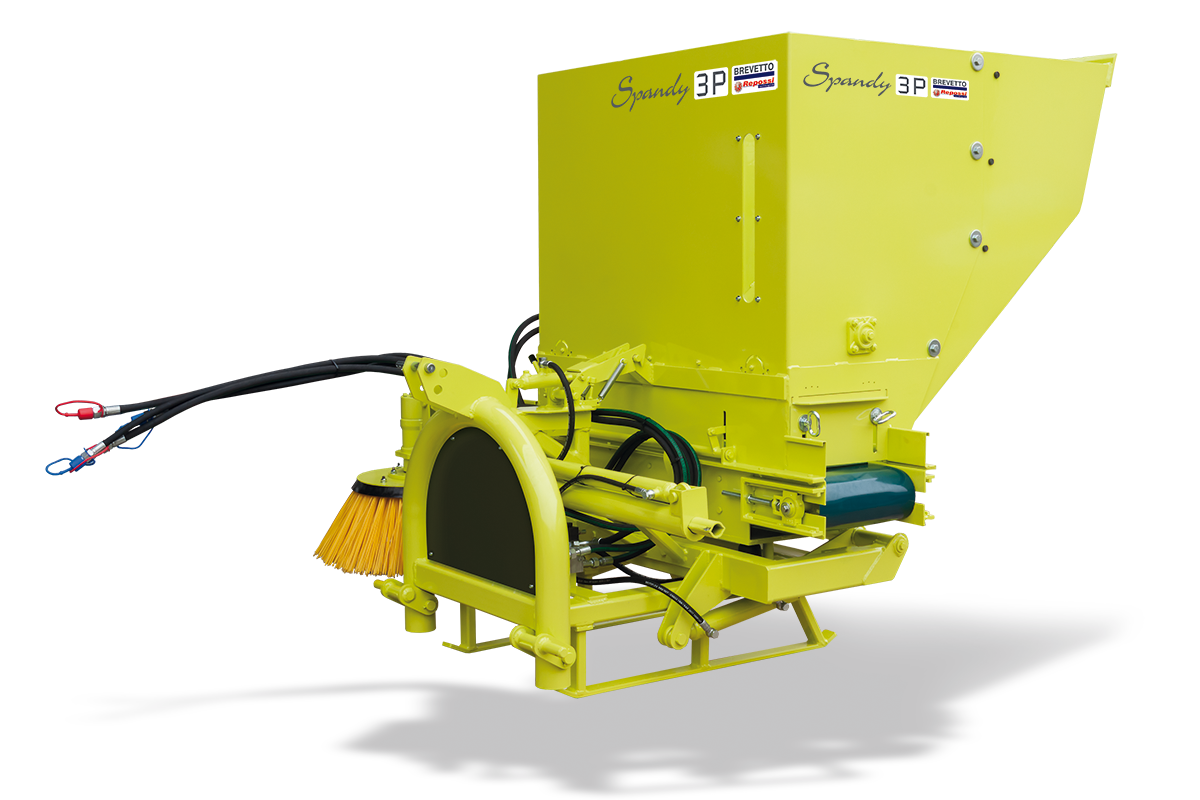 Self-loading multipurpose machine for cleaning the ends stalls and renews bedding at the same time. connected by three-point linkage to the rear tractor lift (it may also be connected to the front buckets of tractors, telescopic cylinders, Manitous, Merlos, etc.) and driven by the hydraulic power take-off.
It is possible to load various kinds of bedding into the tank according to needs (sawdust, chopped straw, sand, etc.). Dust is minimized during bedding release thanks to an effective roller-belt system. Weight 630 kg.
Special Advantages





| | |
| --- | --- |
| Width | 1.50 m |
| Height | 1.78 m |
| Volume | 1.80 m3 |
| Length with closed box | 2.14 m |
| Length with open box | 2.50 m |
| Weight | 630 Kg |
Three point adapter
Reels or lateral rotating brush speed regulation valve
Frontal brush (without)
Video
Photo gallery
Macchina autocaricante portata ai tre punti dal sollevatore posteriore del trattore (può essere anche collegato alle pale frontali di trattori, ai telescopici, Manitou, Merlo, ecc.) per la pulizia delle cuccette e il rinnovo della lettiera, azionata dalle prese idrauliche. È composta da una spazzola rotante anteriore e da un cassone autocaricante. Con un semplice comando a distanza si azionano tutti i comandi che permettono di azionare la spazzola anteriore, il cassone e il tappeto che consente la fuoriuscita del prodotto caricato e la rotazione della spazzola anteriore Nel cassone è possibile caricare vari tipi di prodotto secondo le necessità dell'azienda (segatura, paglia trinciata ecc.). Per l'utilizzo con la paglia trinciata si consiglia l'accessorio schiaccia paglia che ottimizza il flusso del prodotto. La distribuzione del prodotto viene effettuata mediante un efficace sistema rullinastro che minimizza l'emissione di polvere. Peso 630 Kg.
Download